Featured
Custom Painted Interior / Exterior
Cimarron Team
May 1, 2018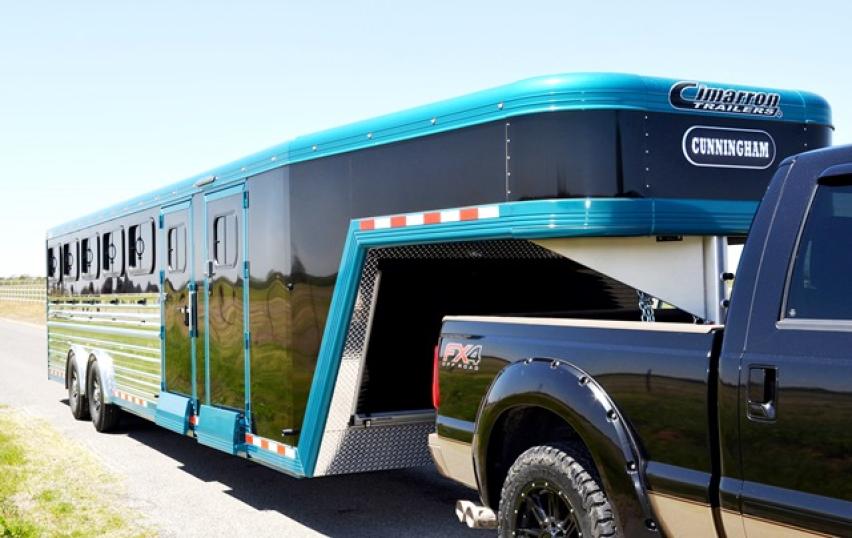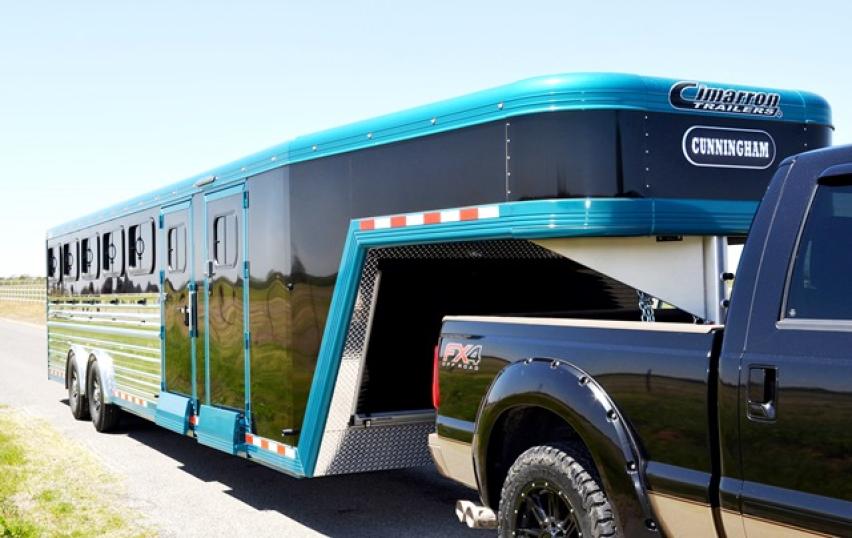 Custom Teal Paint on Cimarron Trailer
We just wanted to share photos of this amazing custom trailer for the Cunningham family! This teal paint is automotive grade in order to perfectly match their graphics. Not only is the outside toprail and door frames painted, but the hog pens on the inside are painted too! We love that we can accommodate custom orders.
Custom Showstar LX model with lighted front sign, painted toprail, enclosed front gooseneck, drop down windows!
A view from the back…..
A view from the inside.
Thanks for checking out this amazing painted custom Cimarron Trailer. Are you interested in a custom trailer? Call us today 405-222-4800. Like us on Facebook and Follow us on Instagram.