News
DeRouchey Family Wins NJSA SW District
Cimarron Team
August 30, 2016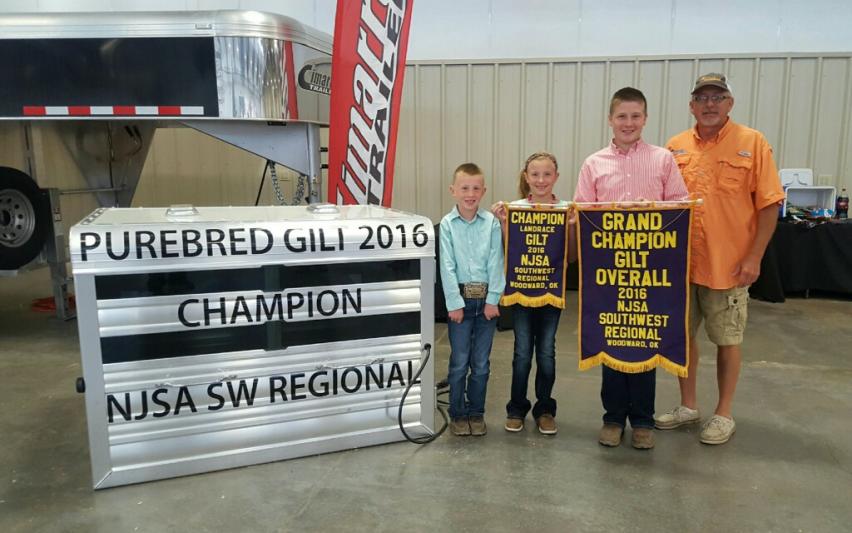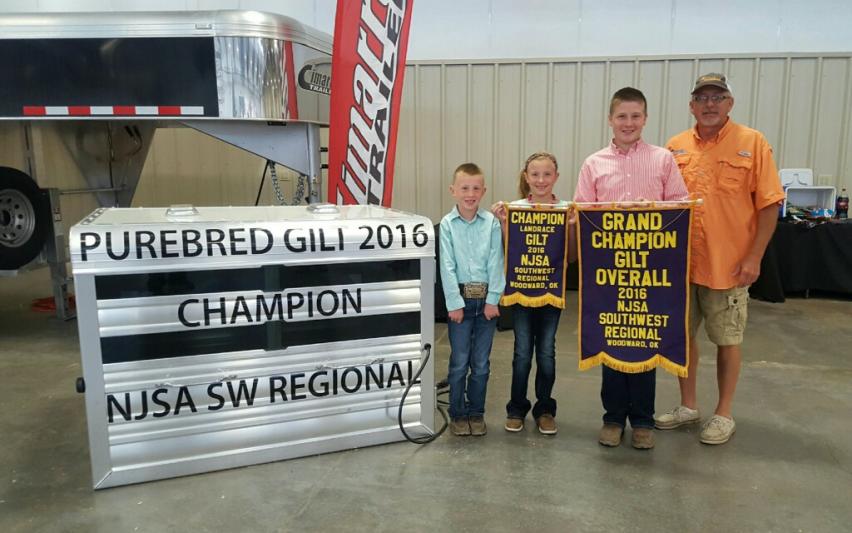 Congratulations to the DeRouchey Family of Kansas on winning the Cimarron Stock Box at SW District!
As a Visionary Sponsor of the National Junior Swine Association, Cimarron Trailers has awarded the one-year use of six Cimarron Trailers for the past 9 years! This year we are giving away Cimarron Stock Boxes to the winners at SW Regional and the National Barrow Show in Austin, MN. Thanks to Adam McClain and Kent Goss of Supreme Trailer Sales for helping with the booth and awards at SW District in Woodward.
Stay tuned and we will keep you posted on the winners of the National Barrow Show!
Have you Liked us on Facebook?