Featured
Cimarron Stock Box Demonstration from Ben Janssen
Cimarron Team
September 16, 2015
In the Loop
Cimarron Stock Box Demonstration from Ben Janssen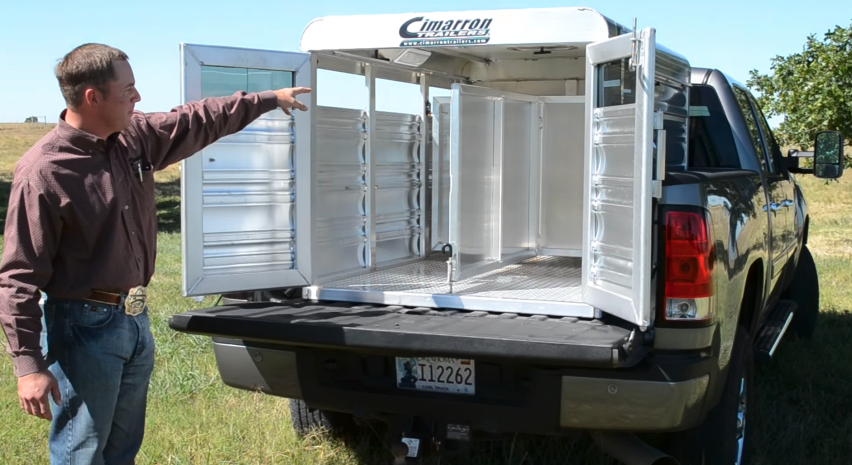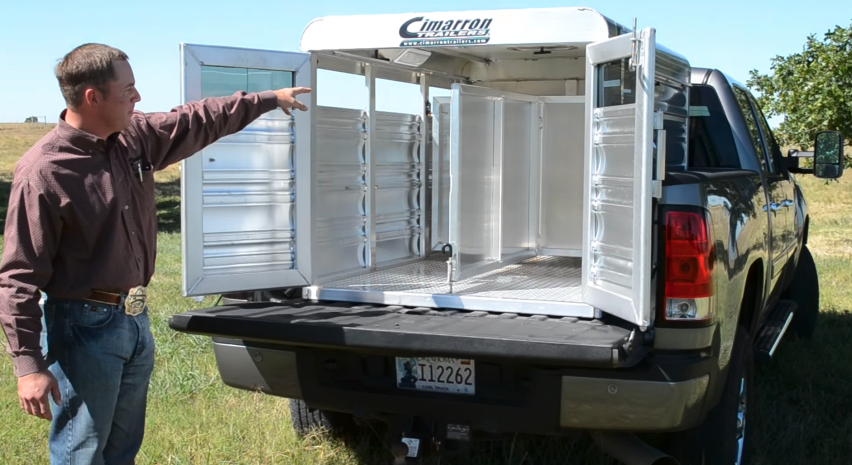 Check out this Video demonstrating our top of the line Stock Box!
See the video here!
Cimarron's heavy duty Stock Box is the premier truck bed livestock box in the industry. Cimarron's high standard of quality gives the Stock Box an unmatched level of durability. It conveniently fits in the bed of your pickup for the times you need to safely haul just a few smaller animals and you need them to arrive cool and comfortable. It features our industry exclusive T-Gate design which can easily be opened with one hand. Cimarron's Stock Box is perfect for hogs, sheep or goats. Its easy to load and easy to use.
As with any Cimarron product, the stock box is easily customized to suit your needs. For more information on upgrades that are available on the stock box, go to the Stock Box page.