Featured
Champagne Norstar with Painted Extrusions and Escape Door in the Full Rear Tack
Cimarron Team
October 20, 2015
In the Loop
Champagne Norstar with Painted Extrusions and Escape Door in the Full Rear Tack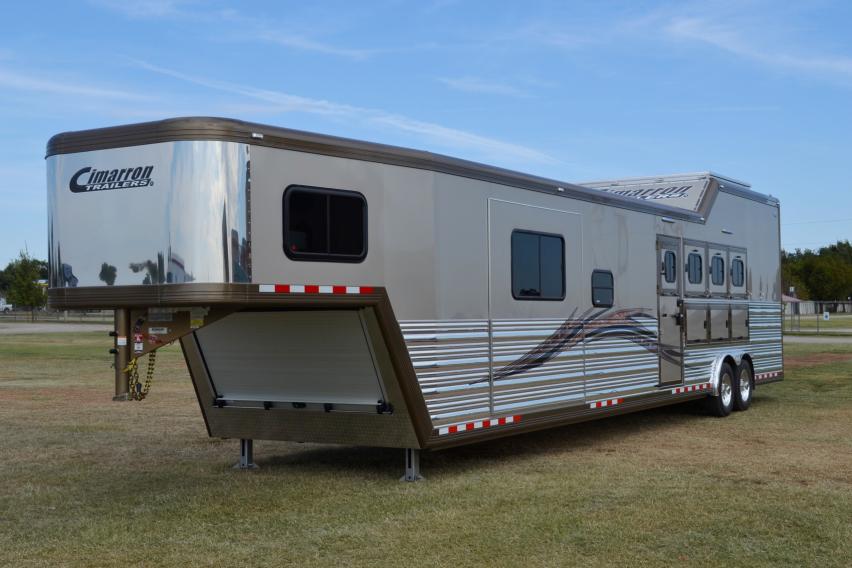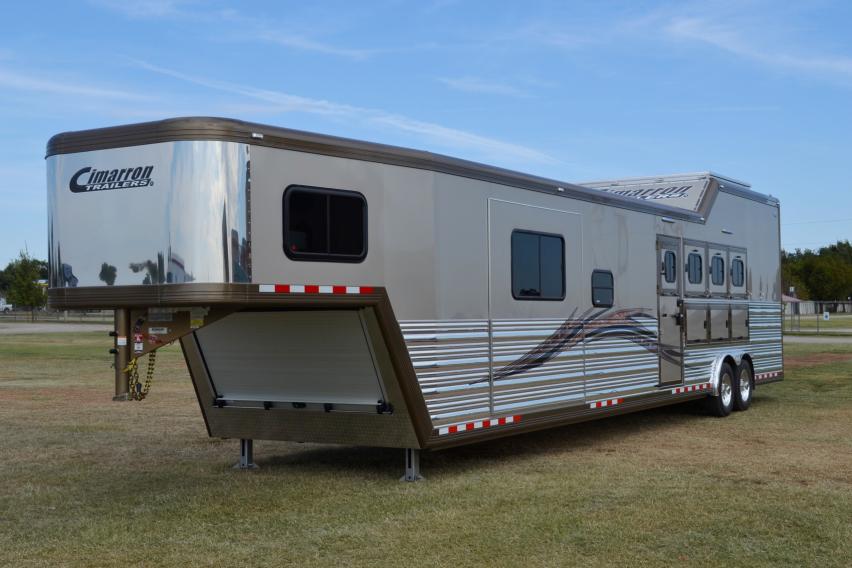 Beautiful new paint and color combination from our friends at D&D Farm & Ranch Trailers in Seguin, TX. This elegant 2016 Cimarron Norstar 4H has Champagne exterior sheets, combined with Concho graphics and custom painted toprail and extrusions. This side-load trailer features Dexter Air-Ride axles, aluminum 17.5″ wheels, drop down feed-doors and head and hip sides, mangers, Integrated Pod with safety fence, EZ Angle Ladder, slide out, 16′ SW, dual hydraulic jacks, enclosed front gooseneck, padded airflow dividers and so much more!
This incredible trailer is available from D&D Farm & Ranch Trailers in Seguin, TX. IT's on the way to Trail Boss Interiors to finish the LQ. If you want to learn more about D&D Trailer Sales, go to their website at www.d-dfarmranch.com. If you are interested in this trailer, give them a call at 830/379-7340.
Side load with extra height and clearance in the side-load door.
Here's a shot of the escape door going from the full rear tack of the trailer into the stall area. This full rear tack also offers a medicine cabinet and a swing out saddle rack.
Thanks for checking out this amazing custom Cimarron Trailer. Have you "Liked" us on Facebook?