Tips
What Makes Cimarron Livestock Trailers Trouble-Free?
Cimarron Team
November 18, 2019
In the Loop
What Makes Cimarron Livestock Trailers Trouble-Free?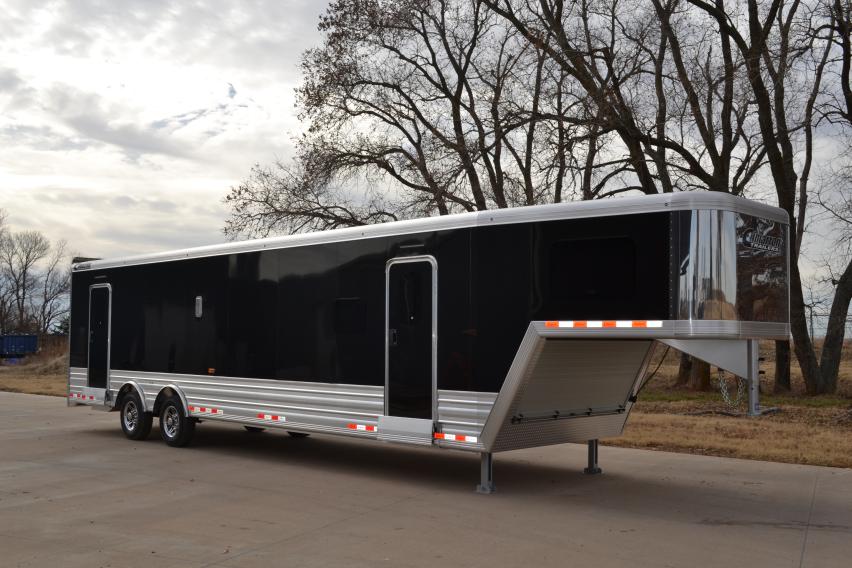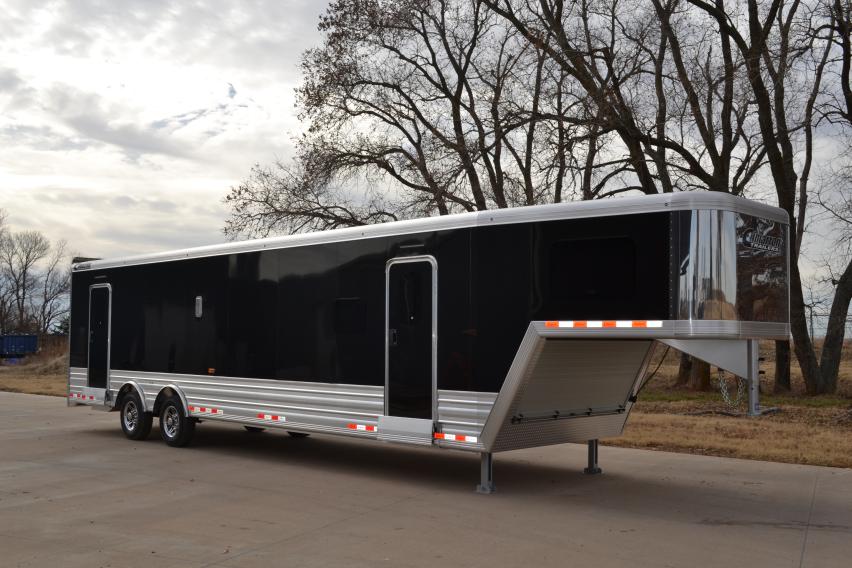 At Cimarron Trailers, we want every trip you take in one of our custom livestock trailers to be trouble-free and easy to use. This is why every trailer we manufacture includes the following to ensure a safe, hassle-free trip for you and your livestock:
Safety Bar Grills
Our safety bar grills have no springs, cables or latches. Therefore minimizing the likelihood of anything breaking due to the minimal mechanics required to maneuver them. There's even nylon rollers attached to the post to eliminate metal on metal contact. This helps reduce noise and ultimately reduces any unnecessary stress for the animals inside of the trailer. You can simply raise the door up, allowing a single post to come out of the notch in the door's track. To close it, you hold the grill up and lift the accompanying door to allow the grill to latch back into the slot. It's as simple as that!
Trailer Doors
Grease Zerks
In addition to our trailer hinges being welded on, we also have grease zerks. This trailer door feature may seem small but really, it makes a big difference over long periods of time. It helps keep the trailer door hinges lubricated, preventing any corrosion from happening down the road.
Flush mount latches, universal key
All of our flush mount latch doors share the same lock and key, making it easy and quick to unlock these doors since there's one master key as opposed to many. In other words, you're able to maneuver around the trailer quickly and seamlessly instead of wasting time fumbling around for the right key.
Adjustable stainless steel striker plate
You can slide the adjustable plate inside and out without any struggle or difficulty. It also allows them to fit snug in order to remain water proof no matter the weather conditions.
Fenders
Another great Cimarron trailer attribute is our bolted on fenders. This means you don't have to hire a welder to change out a fender if it becomes damaged from a fence post or a blown out tire.
Trouble-free livestock trailers
Our goal is to manufacture our trailers to be as trouble-free as possible. We do this by constantly keeping the users in mind throughout our manufacturing process. We want to keep trailer maintenance at a low cost and prevent any safety concerns for you or your livestock over the long haul.