Tips
How to use a Cimarron Stock Box
Cimarron Team
November 18, 2019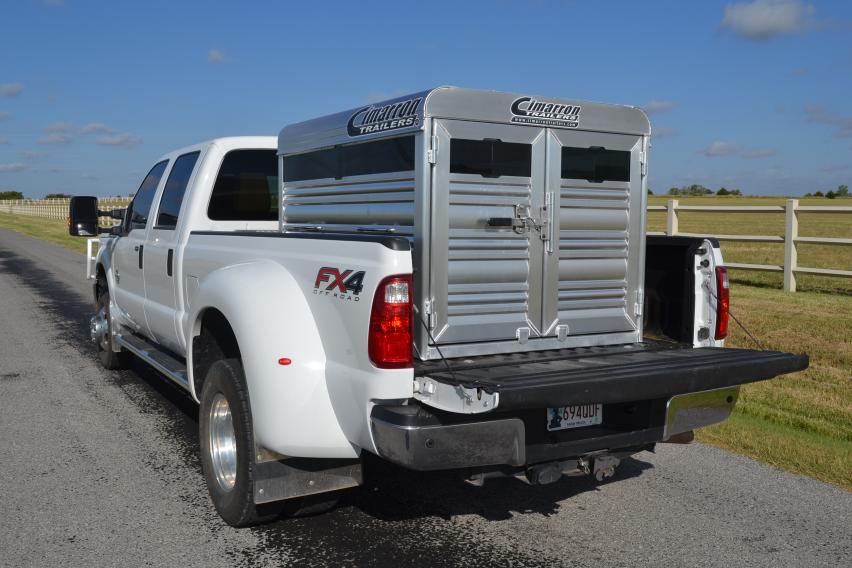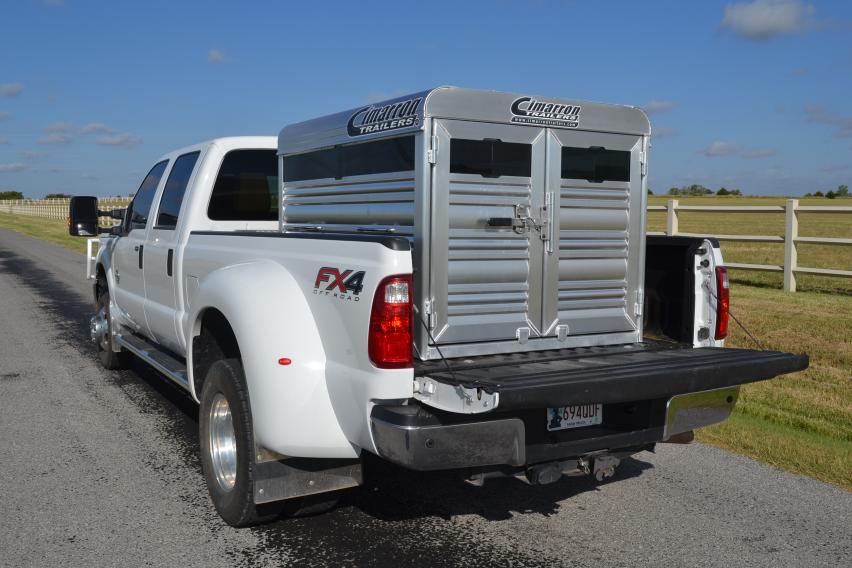 What is a stock box?
Stock Boxes are used for safely hauling small animals, such as dogs, goats, sheep and hogs, etc. Stock Boxes can sometimes be referred to as "truck toppers." They're a great way to haul your animals economically and conveniently. Stock boxes are made from aluminum and are built to be a long-lasting solution for your animal transportation needs helping them arrive to your destination cool and comfortable. Even if you don't have small livestock it's perfect for dogs on a hunting trip. Stock boxes are easy to load and easy to use.
How can I use it?
Cimarron's stock box conveniently fits in the bed of your pickup. Cimarron stock boxes have two doors locked with a single latch; if you need to, you can also attach a padlock to the latch. To open the stock box, you simply lift the latch locking the two doors together and swing it to the right. The left door will swing open revealing a single compartment. You can open the door on the right by lifting a small pin and swinging the door open to reveal a second compartment. If you need to, you can lift a pin located at the bottom of the divider, pull the cable attached, and slide the divider to the right to reveal the full compartment.
Cimarron Stock Box Features
All Cimarron stock boxes feature the following attributes:
All Aluminum Construction
One Air Space per side
Insulated Roof with R-3 Thermal Value, 20% Cooler than Aluminum Roof
Plexiglass Track
72″ Long, 48" Wide, 43" Tall
Weight = 240 lbs.
2 Center Gates (removable), with Slam Latch & Easy to Reach Release
In addition to these features you can also elect to add these custom options to your stock box:
Dome Light with 12 Volt 7 Prong Cord
Roof Vents
Plexiglass Insert
Polished Aluminum Side Slats & Top Rail
7'-6" Length (for 8' truck bed)
2 Air Openings on Sides
Aluminum Tread Plate Floor
Fold Down Slat / Quick Air Access
LED Dome Lights
2 or 4 compartment design option
At Cimarron Trailers, we want every trip to be as smooth as possible for both you and your livestock, this means making our equipment user-friendly, reliable and safe. Interested in purchasing a Cimarron trailer or stock box? Contact one of our dealers today.