Tips
Trailer Maintenance 101: Things to Do Before Hitting the Road with Your Horse Trailer
Cimarron Team
November 18, 2019
In the Loop
Trailer Maintenance 101: Things to Do Before Hitting the Road with Your Horse Trailer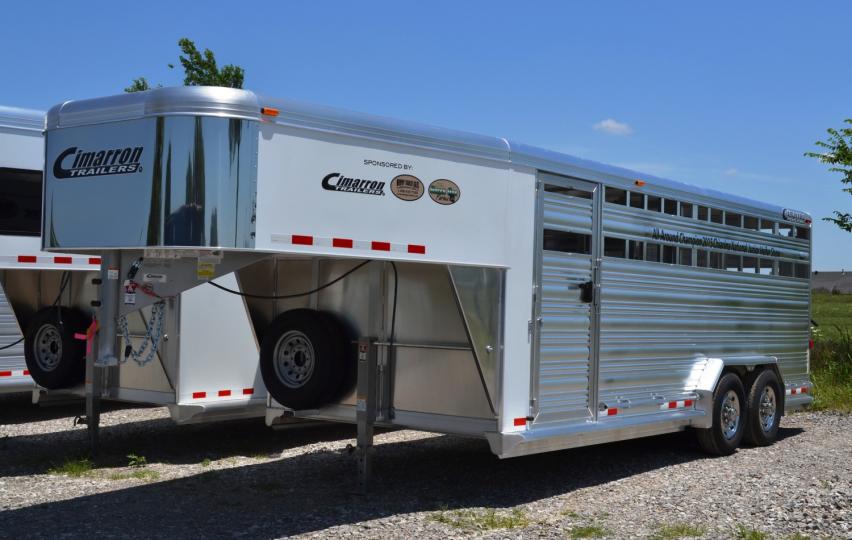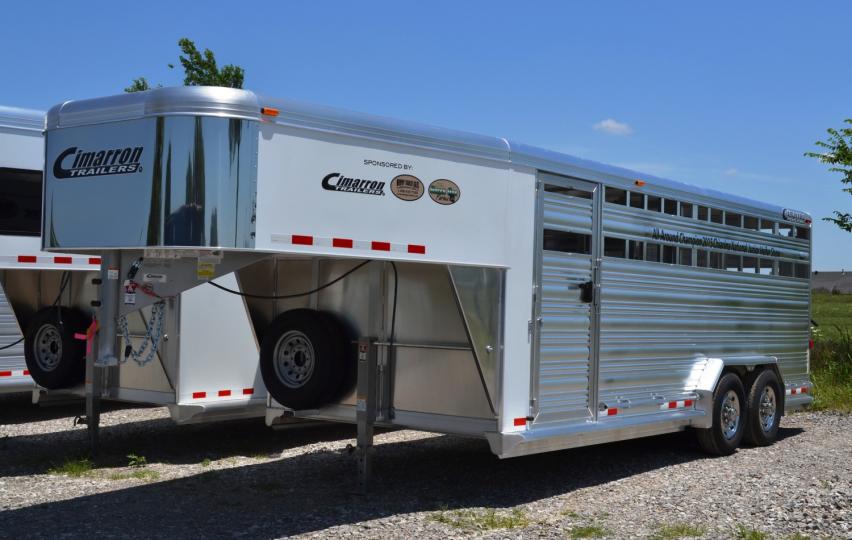 It's always a good idea to do a safety check on your horse trailer before hitting the road. Think about it, you're driving a several thousand-pound trailer filled with your precious horses. The last thing you want is for something to go wrong and for you, or your horses, to get injured.
Trailer Hitch / Safety Chains
It's always a good idea to check your trailer hitch and safety chains for any sort of wear, rust or deformation. Clean the hitch and grease the ball. Ensure the trailer hitch fits nice and snug and that the hitched trailer is level before you take off.
Tires
Make sure the tires are in good shape, look for any bulges tears or slices. Tires should be properly inflated and have at least 1/4 inch of tread left. Horse trailers stored on the ground should also be checked carefully for tire dry rot, which can cause hazardous blow outs.
Wheel Bearings
Since they're not visible, it can be easy to forget to check your wheel bearings. However, they do your need regular care. Ensure they've been greased and repacked, if necessary, to keep noises down.
Brakes
Check your trailer's brakes to ensure they're working properly. It wouldn't hurt to do a driving test both loaded, and unloaded, to check for even braking. Also, be sure your break-away brake system's battery is charged up or replace the battery if it's struggling to hold a charge.
Trailer Lights
The connectors that links the lights of horse trailers to their tow vehicles can sometimes get damaged, especially if it's seen a lot of mileage — check for any damaged or frayed wires. Clean any dirt, mud or debris out of the plug and hook it up so you can check the lights. Be sure your signal lights work as well as with the interior and exterior auxiliary lighting.
Water Tank / Hay Rack
Clean out your water tank and hay rack before you travel. Removing old hay prevents new hay from molding and cleaning the water tank keeps bacteria and water-borne illnesses at bay. You wouldn't want to drink from a tank full of dirt and algae, so don't make your horse do it.
Ventilation
You probably wouldn't want to ride in a trailer with poor ventilation, so be sure you make a comfortable ride for your horse by checking that the vents all open well and screens aren't clogged with debris. You can always take the screens out and clean them with a water hose to increase the airflow in your trailer if need be.
Trailer Dividers and Doors
It never hurts to check out your doors, windows and dividers to ensure they move freely without unnecessary noise or rubbing. Lubricate and adjust these items as needed to keep them working at their best.
Floor
Flooring should always be checked regularly for rust or rot, no matter what type it is. Especially if you leave rubber mats in the trailer over the winter. Poke wooden floors with a screwdriver to uncover hidden rot, paying careful attention to the floor's edges, where debris can easily lodge.
Padding
Quality custom horse trailers come with abundant padding on the walls and stall dividers inside of the horse area. Check these pads to ensure your horse will be supported if he leans against them or decides to kick a wall during transportation.
Hopefully this list of trailer maintenance tips can assist you in prepping for your next trip with your horse trailer. It's important to remember that proper horse trailer maintenance is a year-round responsibility. It's important to regularly check to ensure everything is up to par, ensuring a smooth ride and everyone's safety.